Welcome to issue #21 of our recently launched Q&A series, Startup Spotlight.
This series is all about diving into the world-class technological innovation conducted by exciting UK startups. Getting to grips with the technology, the mission, and even the stories behind them.
In each edition, we sit down with a different startup founder, leader, or operator in an easily digestible conversational style Q&A format.
Today we interviewed Atul Srivastava, CEO and Founder of Smart Cricket, to hear about how he's disrupting the world of performance measurement in the fast-paced world of cricket.
Before Smart Cricket, Atul founded one of the most successful sports management companies - managing top cricket players like Virat Kohli (at the age of 17), Ravichandran Ashwin, Ajinkya Rahane, and many more.
In fact... 23 of the players he managed went on to represent India!
Highlights:
⭐ How Atul's son inspired him to become a pioneer of motion sense technology
🏏 How Smart Cricket use technology to measure performance from every angle
🧠 The future is 'Smart' for a whole host of sports
To be the best of the best, sportspeople must be ready to give 100%... all of the time. It's not enough to just feel like you've had a great game. But, how on earth can you accurately measure whether you played to the best of your ability?
The answer… with technology. Motivated by his teenage son's past cricket experience, Atul Srivastava founded Smart Cricket to develop trailblazing tech that encourages cricket players to play better and train better.
Smart Cricket has changed the game.
By using BatSense combined with their Smart Cricket app – a player's speed, time, angle and impact can collectively be analysed, giving the player and coach access to factual insights. This data can then be used to improve performance and perfect skills in a way that has never been possible before.
Used by some of the best cricket players in the world, it seems that Smart Cricket have stamped a giant footprint in the smart-wearable world – but they don't just target sports professionals.
So, how have they made their tech accessible to all sports players?
What makes them stand out from their competition?
And, what challenges did they face along the way?
It's time to find out the answers to all of these questions. Here we go.👇
What is the mission of your company?
Smart Cricket was inspired by a very common situation, my son who was in his early teens at the time would attend a Cricket Coaching camp every day and after his coaching, I would ask him how he did, and the answer was always the same, I bowled, I batted I did dome fielding drills. There was no quantifiable way to measure growth and improvement, that's when I was inspired to start Smart Cricket. To make data and technology accessible to everyone who plays the sport not just the professionals, Smart Cricket aims to bring the accuracy of data from the grassroots up.
Our mission from the first day has been to become a point of influence in helping bring technological solutions to the sport of Cricket. To push the boundaries of IoT and smart wearables to the extent it transforms every sport including Cricket while helping the game become universally relevant. To innovate solutions that revolutionize the very nature of training, analysing and playing sports and make it accessible to all.
How are you using technology to help solve that problem?
Every day, in alleys, academies, maidans and ovals across the cricketing world, we estimate millions of balls are bowled and millions of shots are played but not one of them is turned into data that can help enhance the skills of the players, thereby enhancing the sport. At the end of a practice session, most cricketers reflect on their session and speculate on how they played. Eventually, they distil the speculation down to a 'feeling' and self-certify, with no discernible accuracy, how poorly or how well they played.
We give every player quantifiable metrics and data can that lead to measurable improvements in the game, ensuring that every player who bats in a net session ends it knowing just how to improve. Earlier data was in the hands of just a few, often those who are playing a sport at the highest competitive level. Now data is accessible to all resulting in a revolution with Technology at the forefront. Every aspiring sportsperson will be armed with the knowledge of exactly what needs to be done to improve and how it can be achieved using BatSense.
With the world going into lockdowns more and more players found themselves without the means to practise their art. BatSense along with the SmartCricket app provided a ready solution not only to players but to Coaches who could monitor and give every player feedback ensuring that the sport did not suffer. 15 Parameters are displayed for every shot played. Important elements like Bat Speed (Average, Maximum and Speed at Impact) Back Lift Angle, Follow-Through Angle, Bat Start Angle, and Blade Angle among others are captured and displayed to the user helping to understand the batting tendencies and preferences of a player and accommodating the technique correction based on the insights provided to players and coaches.
What's your unique selling point?
What makes us stand apart from our competitors is that being the first to create this technology we have been able to fine-tune it to perfection, we are the only company that has seen its product used by the best players in the world, in some of the most prestigious competitions in cricket like the 2017 ICC Champions Trophy and others, this is a testament to our technology and the accuracy of it.
Furthermore, as a company, we ensure that we are constantly innovating and ideating on how to make the integration between sports and technology seamless. Smart Cricket was the first to recognise a gap in the needs of a player and the data accessible to a budding sportsperson.
With the flagship product BatSense we bridged this gap by making data an asset that would be available to all. We then partnered with the best minds across the world and across the spheres of technology, sports and data to arrive at BatSense after meticulous research and R&D.
With the help of 'BatSense', players now know the time between back-lift and impact of the ball, the speed of the bat during impact, the maximum bat speed across the whole swing, the angles from vertical of the bat at the final follow-through point, the tip of the back-lift and the point of impact.
All of this comes together to help maximise the value of a net session. It allows players to work on very specific aspects of batting and know exactly what is being done right and what needs to improve. It is a terrific addition to the game.
What have been the greatest challenges to date?
Our greatest challenge has been it is always a struggle to fund innovation. An idea to business needs research which is time-consuming and expensive, then from here to prototype stage is again time and capital intensive because it requires a lot of R&D.
Once you make a prototype, from here to production-ready prototype again has to go through many iterations and therefore it requires an influx of capital. Since Smart Cricket was individually funded it was a real struggle to keep pushing myself find the resources I had in hand.
Luckily the entire sports community responded to my innovation in a very positive way therefore I was able to sustain and also got 2 more friends to invest in the idea.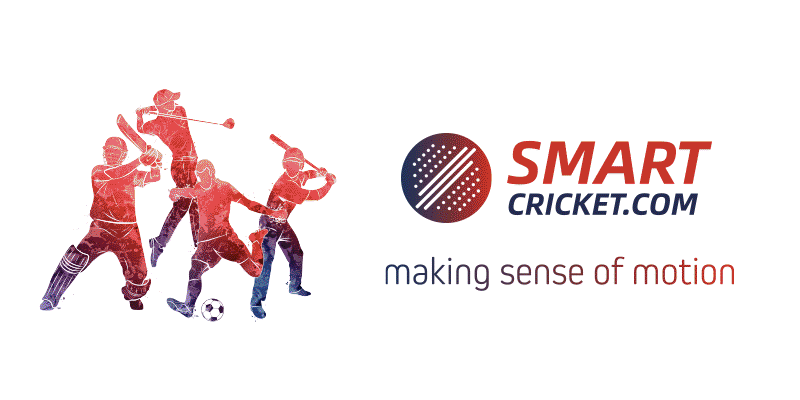 What major milestones have you achieved, and what's next!?
I think a major milestone we have achieved is to see coaches, academies and even professional cricket teams and players across the world respond to BatSense, we already have numerous examples of players who have benefitted from it raising the standard of the game, beyond this to have used our technology successfully multiple times in Broadcast is a testament to the accuracy of the technology, with millions watching at the biggest stage and some of the top players in the world using your device, there is no margin for error and we delivered excellent value to broadcast and viewers.
Proving that data, technology and sport can find great synergy, we plan to be present in all cricket-playing nations in addition to replicating the model for every swing-based sport like Golf, Hockey Boxing and more. Having successfully built a solution for Cricket we are keen to replicate the same Motion sensing expertise across sports.
We have already formed Smart Sports which means that all other sports equipment will also become Smart. Smart Sports will focus on Football, Boxing, Golf, Baseball, Badminton, Tennis etc eventually the biomechanics of a cricket swing can be compared to a Baseball swing with greater precision leading to better load management, injury management, recovery and skill.
The possibilities of engaging technology with the sport are endless and we want to be recognized as pioneers in this aspect. Through Smart Sports all other sports equipment are in the pipeline, we aim to replicate the successful model across sports with prototypes in Golf, Hockey and Boxing.
BatSense is just a start, BallSense, ShoeSense, HelmetSense, GloveSense, PadSense are just a few months away. The world is integrating more and more with technology. Even sports that have always relied on Human Achievements have seen how technology can boost and benefit players, coaches, and broadcast.
We want to make the gold standard of data and technology accessible to every player and every sport, that is our dream, and we are well on the way to making it happen.
Thanks, Atul!
That's it for today! To receive further content like this (and more!) drop your email below. 👇